Electric Pallet Trucks Manchester
Manchester business is booming, and the city is fast becoming a new hotspot for the next generation of budding entrepreneurs. At SHS Handling Solutions, we're seeing a rapidly increasing demand for electric pallet trucks Manchester wide to assist local businesses in moving, storing, and accessing heavy loads. SHS Handling Solutions is a leading supplier of electric pallet trucks Manchester businesses can rely on, and we're proud to have already helped many organisations operating within a wide selection of industries to manage large, bulky loads safely and securely on-site, using efficient and effective handling processes and equipment.
Our Electric Pallet Trucks
At SHS Handling Solutions, we value quality, which is why we only offer electric pallet trucks that we would be happy to use ourselves. We understand just how important a role handling equipment has in day-to-day operational processes, which is why we only feature electric pallet trucks that meet out strict performance, reliability, and efficiency criteria, offering you the best products for a competitive price. All of the electric pallet trucks that we offer are specially designed for use in warehouses and on commercial sites. We specialise in Liftek branded electric pallet trucks which are some of the best options, known for their quiet running, simple operation, and premium features like digital displays.
Why Choose SHS Handling Solutions?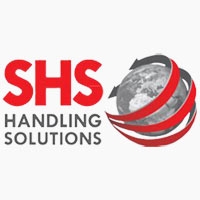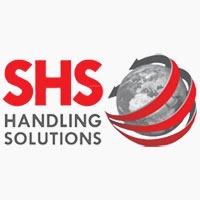 Here at SHS Handling, we've been serving Manchester businesses for more than 14 years, giving us a unique insight into the needs, requirements, and preferences of our customers. Throughout our 14 years, we've tailored our services to include online sales and professional post-sales support, helping us to become a nationwide leader in all aspects of handling equipment. Our talented and experienced handpicked team of experts are always on hand to help customers make the right decision for them. We want to see Manchester continue to thrive as one of the north's most industrious cities, and we're committed to helping out customers to achieve their goals. That's why we're dedicated to offering high quality, competitively priced electric pallet trucks, delivered directly to your site in Manchester quickly, giving you the tools you need to improve your warehouse processes and help your staff stay safe.
Find Out More
To find out more about our comprehensive range of high quality electric pallet trucks, get in touch with our friendly, experienced team today by telephone on 0808 145 4439. We'll be happy to discuss your needs with you, and help you to find the very best handling equipment for your business.